This guide will go through the process of adjusting the settings on your Edge browser so it is compatible with the plugins required to connect to your DVR and view your cameras. This guide is for Windows PCs only and if you are using a Mac please refer to our NVMS Guide instead.
<!—IE & EDGE to start—>
Firstly you will need to make sure you have the old Internet Explorer installed on your computer this will normally be found under Start> W> Windows Accessories or by clicking on the magnifying glass and typing IE in to the search box. If it's there you will see the familiar blue 'e' with gold circle around it, if it's not then you will need to use the NVMS software instead, NVMS 2.0 download page and the guide above.
Next open the Edge browser

Now we want to give the browser the ability to use its Internet Explorer Mode and this can be done but clicking on the 3 little dots in the top right area of the browser to open the setting menu.

Then choose the "settings" option and choose "default browser".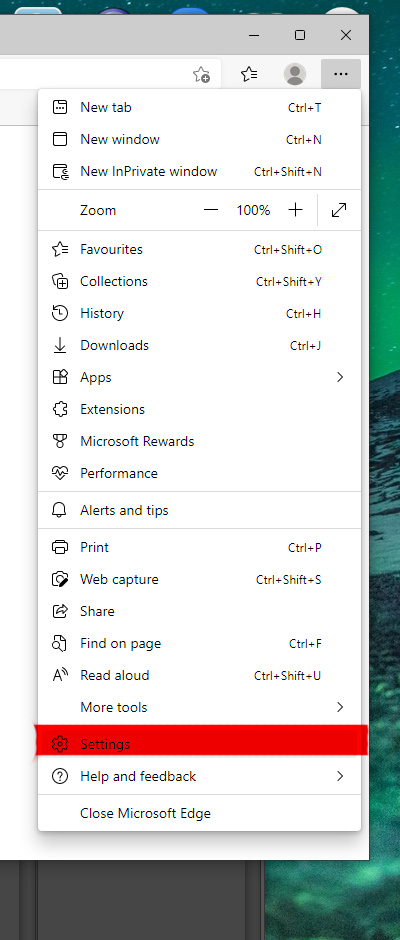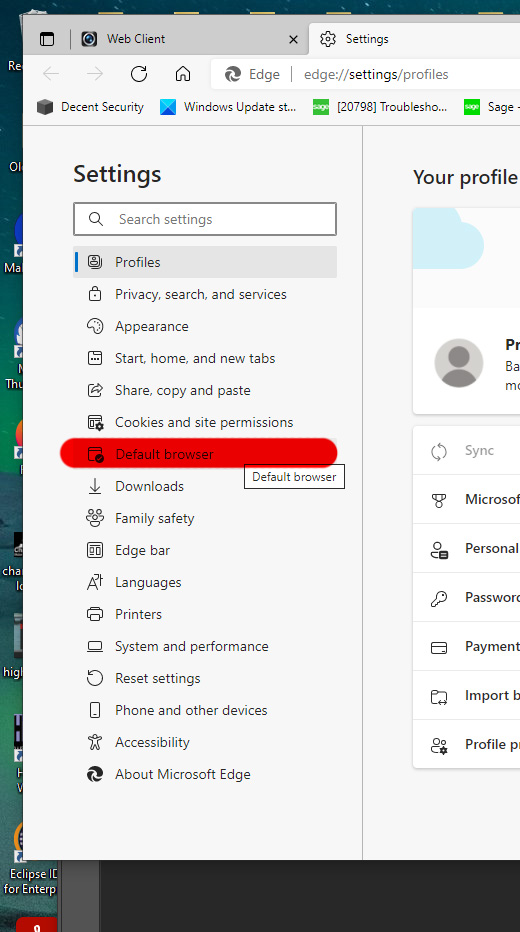 Then change "Allow sites to be reloaded in Internet Explorer" from default to allow.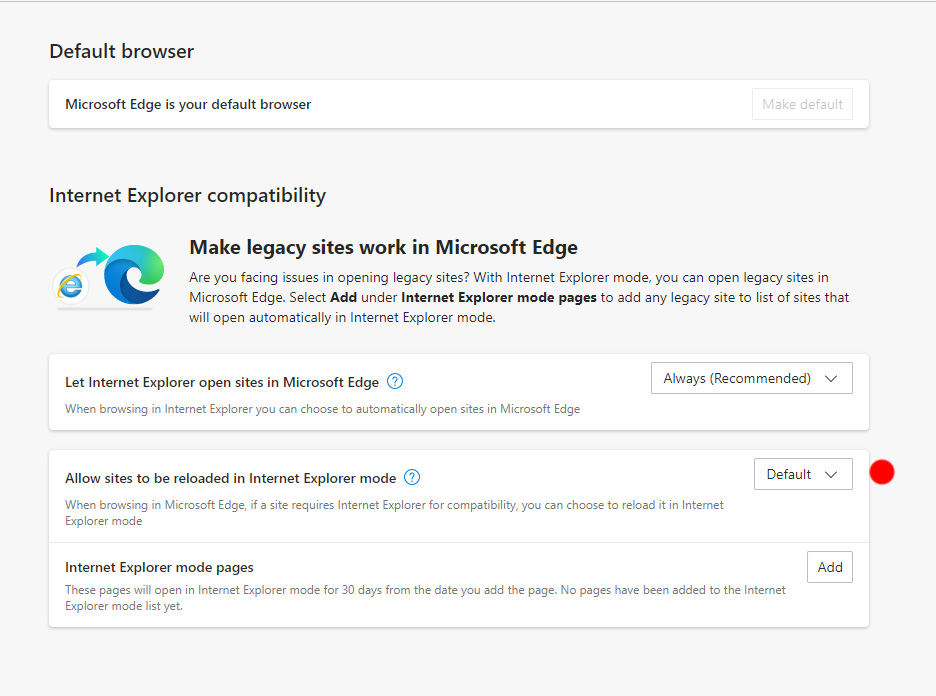 You can also at this point add your DVR's IP address to a 30 day access list so it streamlines connecting to your DVR more easily.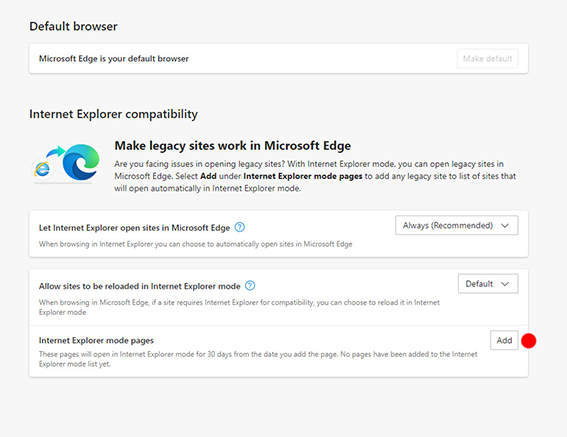 Then click on restart to save and restart the browser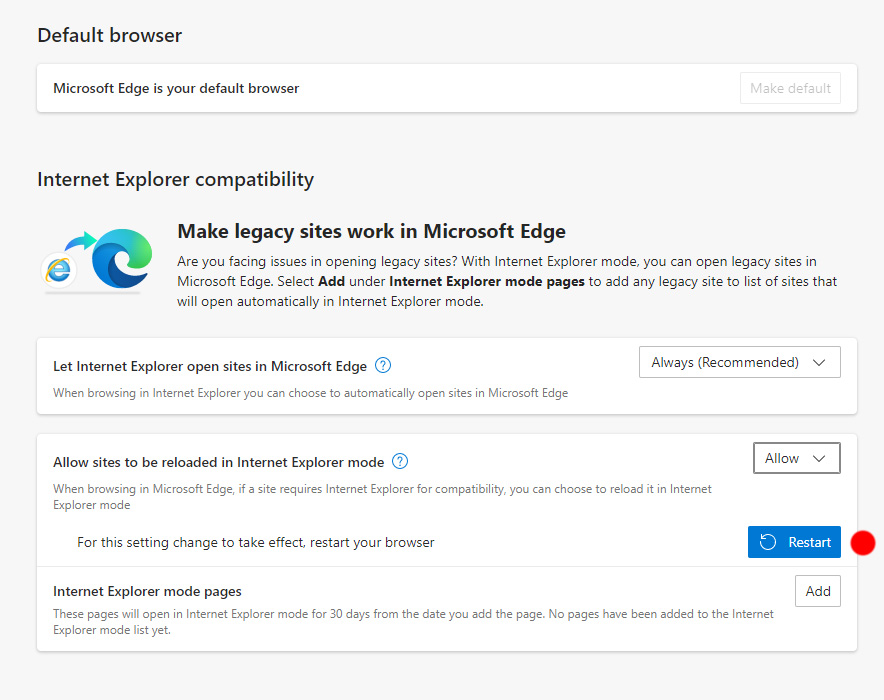 Once the browser restarts input your DVR's IP into the address bar at the top of the browser. From the below image '192.168.1.206' is the IP address, you will also need to tack on the port number which is ':4242' in this instance. If your port is the default ':80' then this does not need to be added. You will be able to get your specific information from the Start> Settings> Network pages of the DVR.

Go back into the browser settings and chose "Reload in Internet Explorer mode" and once the page reload log in as normal.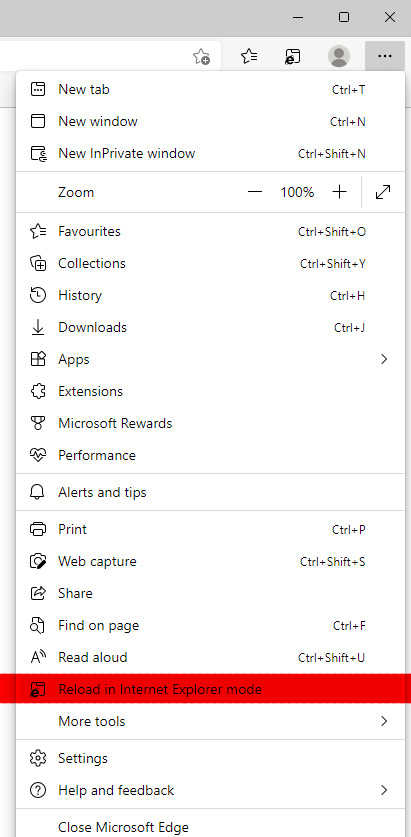 If this is the first time you have attempted to us Edge to view the DVR you will need to download the plugin beforehand, which will diplay the video feed from the cameras.